Trans*? Use dating apps? Share your experiences!
Recruiting for this study is now closed – thanks for your interest! Follow us on Twitter @nusocialmedia to hear about future studies.
The Social Media Lab at Northwestern University invites you to participate in a research study that explores how trans* and gender-nonconforming people represent themselves on dating profiles.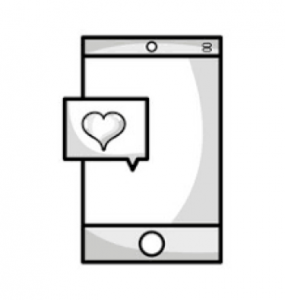 This research aims to help us better understand the challenges faced by trans* and gender-nonconforming individuals when online dating, and find ways of designing apps and sites that are safer and allow for better self-expression.
Participants will be compensated $25 for completing an activity and interview about their experiences with dating and hookup sites and apps. Interviews are expected to take 60-90 minutes.
To participate, you must identify as transgender or gender-nonconforming, be at least 18 years old, and use dating apps, hookup apps, dating sites, or hookup sites at least once per week.
To participate in the survey, or to ask any questions, please email Jeremy Birnholtz or Julia Fernandez from the Department of Communication Studies at SML-study@u.northwestern.edu.
This study is funded by the Sexualities Project at Northwestern and the National Science Foundation, and it has been approved by the Northwestern University Institutional Review Board (Study #STU00207661).