LGBTQ+? Use social media and have opinions about it? Join us around the research campfire and share your stories!
Recruiting for this study is now closed – thanks for your interest! Follow us on Twitter @nusocialmedia to hear about future studies.
The Social Media Lab at Northwestern University invites you to join a 10-day online research "summer camp"! We're exploring what LGBTQ+ people would like to see from their community spaces, and what it looks like when LGBTQ+ people build our own spaces from the ground up.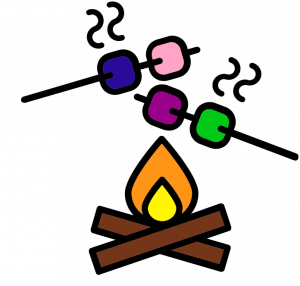 We want to know: What do you want from your online spaces? If you could build an online community from scratch, what would it look like? What do you need to be yourself, and be safe, online?
We hope to use the findings from this study to identify ways we can build better spaces for LGBTQ+ people to interact online. 
Participants will join a summer research community hosted in a secret Facebook group with other LGBTQ+ folks. Over 10 days, you'll participate in 5 moderated conversations related to your experiences, opinions, and hopes for online queer communities. The research team will post a prompt every 2 days, and you can post your reply at any point during that time. You will be compensated $50 for responding to 5 prompts. You can also earn an additional $25 for more active participation in the group, like by building on others' responses. 
To participate, you must identify as a member of the LGBTQ+ community (e.g., bisexual, gay, trans, ace/aro), be at least 18 years old, be living in the US, and use social media frequently – at least 3 times a week.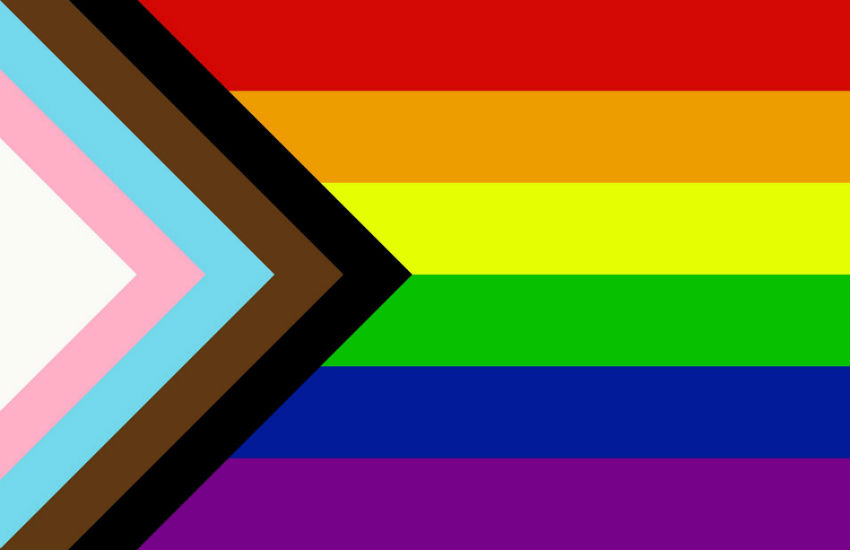 To participate in this study, please fill out this Google Form. If you have any questions, please email the PI, Mike DeVito, or co-investigators Ashley Walker, Julia Fernandez, and Brianna Dym at SML-study@u.northwestern.edu. 
---
Code of Conduct
Our research group is meant to be a safe and open space for our participants. As such, the group operates with the following code of conduct:
You Know You, I Know Me

– Try not to make assumptions about others, related to gender or otherwise. When speaking, please try to use "I" statements and avoid making generalizations or applying your own ideals to others.

What happens here stays here –

Though you are welcome to share your own experiences and feelings about the study with others, please refrain from repeating other participants' stories, names, likenesses, etc outside of the group.

Challenge the idea, not the person

– People have a lot of different opinions – and that's great! Disagreement about different priorities is good, and some of what we are trying to learn about here is how different people want to balance those priorities. However, we want to keep discussion centered on those opinions, not the people that have them. If you disagree with an opinion, say so – but don't attack the person.



Oops/Ouch

– If something offensive, problematic, or hurtful is said or done in the group, anyone may say, "ouch." The person that had been speaking should please say, "oops," and then the problems with what was said should be discussed by those persons and/or the group.

 

Ouch, Anon – If any person feels that an "ouch" needs to be said, but is not comfortable saying so at the moment of occurrence, this should be communicated to our moderators. If you are comfortable identifying yourself, DM one of the study team members. If you wish to report anonymously, use the reporting form

, which will send an anonymous report to our moderator channel.

Don't Giggle My Wiggle –

Folks here have different tastes and preferences, so avoid antagonizing language like "I hate that," or "ew." Likewise, folks have different traumas

and triggers, so avoid language that belittles or trivializes their experiences.

Harassment –

We are dedicated to providing a harassment-free experience for everyone. We do not tolerate harassment of participants in any form. Participants violating these rules may be removed from the study at the discretion of study staff. Refer to the moderation guidelines for more information. Harassment includes, but is not limited to:

Comments that target other participants based on characteristics such as gender, gender identity and expression, sexual orientation, race, ethnicity, age, ability status, physical appearance, body size, or religion. 

Deliberate intimidation, stalking, or following

Unwelcome personal attention

Persistent, unwanted attempts to contact another study member

Advocating for, or encouraging, any of the above behaviour
---
Moderation Guidelines
If a violation of our code of conduct occurs, we follow a three-level procedure for dealing with incidents:
Level 1:

Participants are encouraged to first respond to posts or responses they find problematic by employing the "Oops/Ouch" principle from our working agreements. This is especially true in cases where the intent is clearly not expressly to offend.  If you are comfortable, participants are encouraged to post

a short response to the comment in question indicating that you would prefer folks to avoid that type of posting and why, then lead the topic gently back in the right direction with some substantive comment on the subject matter in discussion.

In cases where offense appears to be the intent, participants are encouraged to escalate to the "Ouch, Anon" principle.

Level 2:

In the case of a report from a participant (as laid out in the "Ouch, Anon" principle), or a case of obvious malicious trolling or hate speech, moderators will review the post in question and, if appropriate, record the content of the post for future analysis and remove the original from the thread. The moderator will

notify the participant of this privately via direct message and explain how the response is not within the group guidelines, requesting that further responses of that nature not be entered in to the group conversation.

Level 3:

In the case of repeated violation of our working agreements (e.g., 3 or more incidents), a project co-investigator/administrator will make a decision as to the offending participants continued participation in the research community. This decision will largely be based on the participant's effect on the ongoing safety and norms of openness for the group as a whole. Repeated offenders may be asked to leave the group as a last resort, and only after following the steps outlined in the procedures above have been followed. By the time a participant is banned, it should have been made very clear to them that they are behaving unacceptably and have been informed of the terms of continued participation before they are banned. Being asked to leave the group will not require the offending participant to forfeit their initial payment for participating in the study, however they will not be allowed the opportunity to participate in the follow-up interviews and subsequent payment.