Attracted to more than one gender? Use social media? We need your input!
Recruiting for this study is now closed – thanks for your interest! Follow us on Twitter @nusocialmedia to hear about future studies.
The Social Media Lab at Northwestern University invites you to participate in a research study that explores how people that are attracted to more than one gender interact with and represent themselves to the larger LGBTQ+ community online.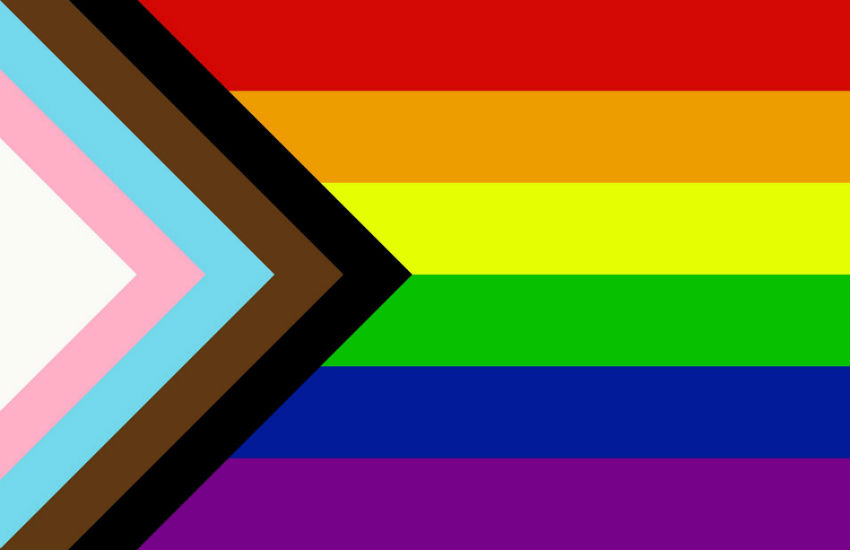 This research aims to help us better understand the challenges faced by individuals who are attracted to more than one gender when expressing their identity online, especially in terms of how that affects disclosing attraction to more than one gender online. We hope to use the findings from this study to identify ways of designing online spaces that are safer and allow for more authenticity on the part of and social support opportunities for people who are attracted to more than one gender.
Participants will participate in a summer research community hosted in a secret Facebook group. For eight weeks, you'll participate in a short (~15 minute) exercise related to your identity as a person who is attracted to more than one gender and your previous online experiences with other members of the LGBTQ+ community. You will then be compensated $25 for completing the eight weeks, and finish with an online exit interview (~30-60 minutes) for an additional $25. You can be paid via Venmo, PayPal, or Amazon gift card – your choice.
A quick sample of the activities you'll be asked to participate in:
Drawing a "map" of how you see your online world and how you express your sexual orientation within it
Sharing short stories about how you've navigated interacting with the larger LGBTQ+ community online
Building an online photo album or Pinterest board of your experiences
Evaluating new interfaces for social media
To participate, you must identify as attracted to more than one gender (e.g., bisexual, pansexual, queer), be at least 18 years old, and use social media three times a week or more. You must also have a Facebook account to participate.
All participants will be part of a shared community, providing the opportunity for participants to comment on each other's posts and help provide both context and support for one another's experiences. Importantly, the community will be governed by our Code of Conduct.
To participate in the survey, or to ask any questions, please email the PI, Jeremy Birnholtz, or co-investigators Mike DeVito or Ashley Walker from the Department of Communication Studies at SMLstudy@u.northwestern.edu.
This study is funded by the Sexualities Project at Northwestern and the National Science Foundation, and it has been approved by the Northwestern University Institutional Review Board (Study #STU00207813).
---
Code of Conduct
Our research community is meant to be a safe and open space for our participants. As such, the community operates with the following code of conduct:
You Know You, I Know Me – Make no assumptions about others, related to gender or otherwise. When speaking, please try to use "I" statements and avoid making generalizations or applying your own ideals to others.
What happens here stays here – Though you are welcome to share your experiences, feelings, etc with others afterwards, please refrain from repeating others' stories, names, likenesses, etc outside of the group.
Oops/Ouch – If something offensive, problematic, or hurtful is said or done during group, anyone may say, "ouch." The person that had been speaking should please say, "oops," and then the problematic nature of what was said should be discussed by those persons and/or the group.
Ouch, Anon – If any person feels that an "ouch" needs to be said, but is not comfortable saying so at the moment of occurrence, this should be communicated to our moderators. If you are comfortable identifying yourself, use the "Report to Admin" tool on the problematic post, or DM one of the moderators. If you wish to report anonymously, a form which will send an anonymous report to our moderator channel will be provided.
Know & Check Your Privilege – Be conscious that all folks exist at many intersections of both privilege and oppression, and that all of us view life through our own lens. Our goal is not to engage in the "Oppression Olympics" nor to erase the experiences of others with our own, but to learn from each other and celebrate our diverse narratives.
Assume Positive Intent – Not everyone comes in with the same set of experiences and knowledge, so assume that the folk here are speaking with good intent and the willingness to learn. That being said, hold yourself to the same standard and be accountable for the impact of your actions and energy in the space.
Don't Giggle My Wiggle – Folks here have different tastes and preferences, so avoid antagonizing language like "I hate that," or "ew." Likewise, folks have different traumas and triggers, so avoid language that belittles or trivializes their experiences